THE BIG CROSS COUNTRY RV ADVENTURE
AND
THE THEORY OF EVERYTHING
Click Here to view a revolutionary scientificTheory of Everything
Click here to view the scientific papers that will change the world as we know it!
Find out how charge, gravity and magnetism work without confusing math!
---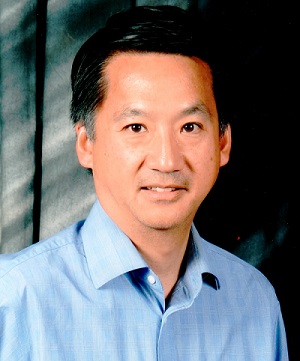 By Franklin Hu
You are visitor number since 6/11/96


Please support this web site by ordering books from Amazon.com. Click on the recommended books.
If you find the information on this website useful, please consider supporting this web site by donating a small amount. I accept donations by credit card, just press the button below. Thanks!
---
I did it! I bought an RV and I went driving across the country. The original plan was to visit every major city in the US. The plan was to go from Seattle - San Diego - Miami - Las Vegas - Boston - Seattle, crossing the US 4 times and 14,000 miles in over 2 months. That was the original plan. I'm done with my trip but you'll have to read my adventures to see how far I got. Stay tuned to this web page for travel articles about my trip. My first articles are below. Keep those EMAIL'S coming, the more you write, the more I write. Be sure to visit my big European Adventure at the bottom of the page if you are interested in traveling to Europe.

Click here to see how I created this web site
Handling roadside breakdowns
How to buy a $10,000 RV
Recommended books:



---
The Rig - A 1978 23ft Tioga Motor home - with just about everything. It has a huge 440 V8 engine, 2 double beds and 2 bunk beds, a working refrigerator/freezer (yes, you can make icecubes), shower with hot water, toilet, kitchen, oven, awning, and 4000 watt generator. I got it from Valley I5 in Kent Washington. I recommend them highly. They had the best selection and were very low pressure and friendly. Ask for Vern, tell him Franklin sent you.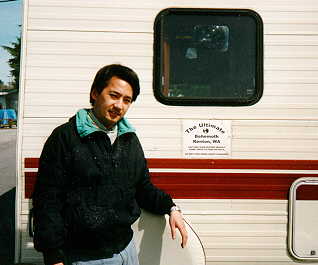 ---
TRAVEL LOG ... Click on week to view my adventures
---

Click here to view a map of my entire RV trip
RV Adventure week 1 - Washington, Oregon, California
RV Adventure week 2 - California, Los Angeles
RV Adventure week 3 - California, San Diego, Arizona, New Mexico, Texas
RV Adventure week 4 - Texas, Louisiana, Florida
RV Adventure week 5 - Florida, Orlando
RV Adventure week 6 - Florida, Georgia, Alabama, Mississippi, Arkansas, Oaklahoma
RV Adventure week 7 - Texas, Route 66, New Mexico, Arizona
RV Adventure week 8 - Utah, Wyoming
RV Adventure week 9 - Wyoming, Montana, Washington
If you're interested in touring Western Europe, check out the Big European Adventure. A 17 day whirlwind tour of Europe.

Click here to view the Big European Adventure
Clear to view my Princess California Coastal Cruise Adventure
If you're interested in great pictures of Seattle, I have created a screen saver. You can get a free demo screen saver of Seattle.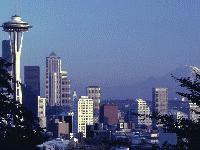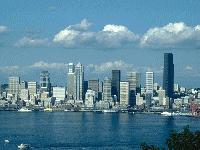 Click here to check out the Seattle PC Postcards Screen Savers
Interested in Hot Wheels, collectable toys, politics, Beannie Babies? - click here
Click here to get a great grammar checker.
See my grand Theory of Everything that explains gravity, magentisim, and the electrostatic force!
See my latest mad scientist theory of gravity!
See my elegant theory of how atoms are put together.
See how I put together a SunGlow greenhouse.
See a tour of my Rialta RV
See my Freedom Walking Frame idea to help stroke/paralysis victims walk again.
See what every elementary student needs to know about math.
See a spreadsheet of ionization energies up to krypton.
See planning documents for wolf, bear and Webelos cub scout den
See my ideas about the ideal all in one TV entertainment system
Click here to send me EMAIL
More about me
This web page was last updated March 20, 2019