European Adventure Week 2
Day 8 Sept 23 - We tour the city of Rome. We see the ruins of old temples and visit St. Peters in the Vatican. They actually have the bones of the apostle Peter in a gold box under the altar. This is a huge cathedral that you can hardly believe that it is possible for people to build such a thing. We see many, many cathedrals during this trip. Here is a picture of the Coliseum..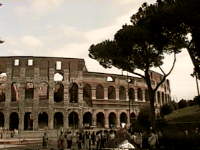 Day 9 Sept 24 - We take the bus to Florence. This is a major center for the arts and there are many magnificent cathedrals. Some very famous artwork like Michelango's David are here. We didn't have time to visit the museum, but here is one of the copies of the David statue.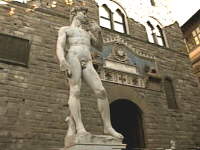 Day 10 Sept 25 We stop in Verona, the hometown of Romeo & Juliet. Here is a picture of the famous balcony. Later in the day, we take a water taxi to Venice. Venice would be one of my favorite places since it is romantic and there are no cars in the city. While I was there, I enjoyed the classical chamber music they were performing in the outdoor cafe.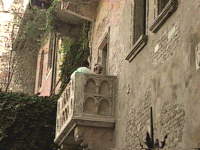 Day 11 Sept 26 - We visit Vienna. Here is a picture of the St. Stephen cathedral.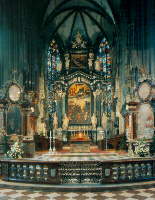 Day 12 Sept 27 We stay in Vienna to visit the Schoenburnn Palace and Belvedere Palace gardens. Here is a picture of the gardens. Later we drive to Salzburg, Mozart's birthplace.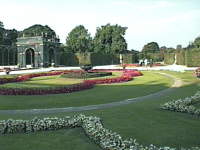 Day 13 Sept 28 - We drive to Munich and visit the Olympic Stadium. In the afternoon we drive to Innsbruck. Here is a view of the Alps.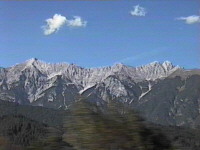 Click here to view week 3