European Adventure Week 3
Day 14 Sept 29 - We drive through the countryside. It is amazing green pastures that are well groomed. As far as I can tell, these people grow grass for a living! The area is lightly populated and very scenic. We stop at Ludwig's castle - the castle of Disney world. Here's a picture.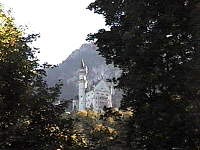 Day 15 Sept 30 - We take a cruise along the Rhine Valley. We see many castles along the way. Later in the day we go to Brussels and tour the city nightlife. We walk through narrow streets filled with diners and seafood. Here's a picture of the cruise.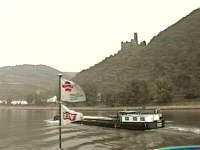 Day 16 Oct 1 - We drive through Holland. We see working windmills and visit the wooden shoe factory and diamond cutting factory. Here's how they make wooden shoes.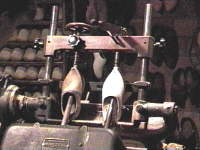 Day 17 Oct 2 - In the morning we visit the Aalsmeer flower auction house. It is a huge building filled with people running around in little electric carts like bees. Then we went to the airport and flew back to Seattle. - The End!!!
Return to the European Adventure Home Page